Maharashtra government instructs the administration to ensure people respond to the appeal, but asks not to penalise violators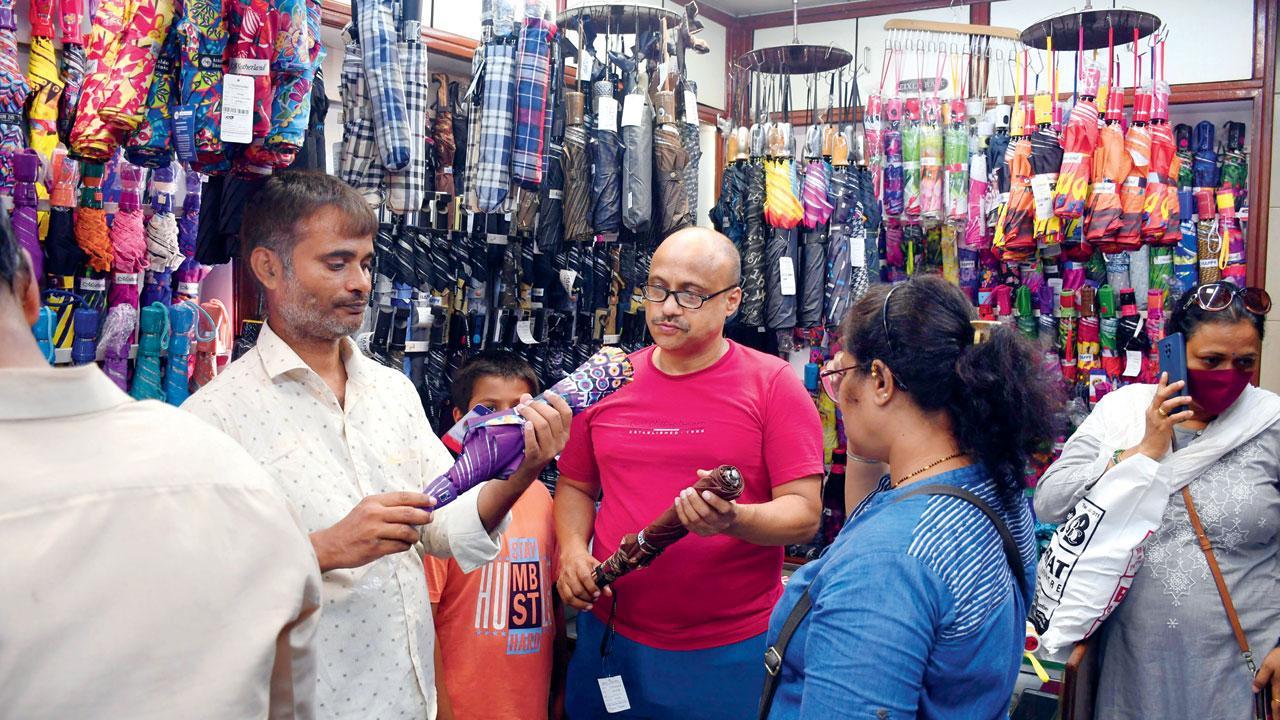 While shopping for umbrellas, people forget the most important shield against Covid the mask, in Dadar. Pic/Ashish Raje
The mask mandate is almost here! The state cabinet on Monday instructed the administration to ensure that people in the districts with rising Covid-19 cases wear the protective gear. It, however, asked not to penalise the violators. Mumbai, Thane, Palghar, Raigad and Pune are some of the places where the test positivity rate is high.
Mumbai has been reporting the highest number of daily Coronavirus infections and has the highest number of active cases. The city is likely to see a further rise in the active caseload, as testing has been ramped up.
Also read: KEM brings backs masks on hospital, campus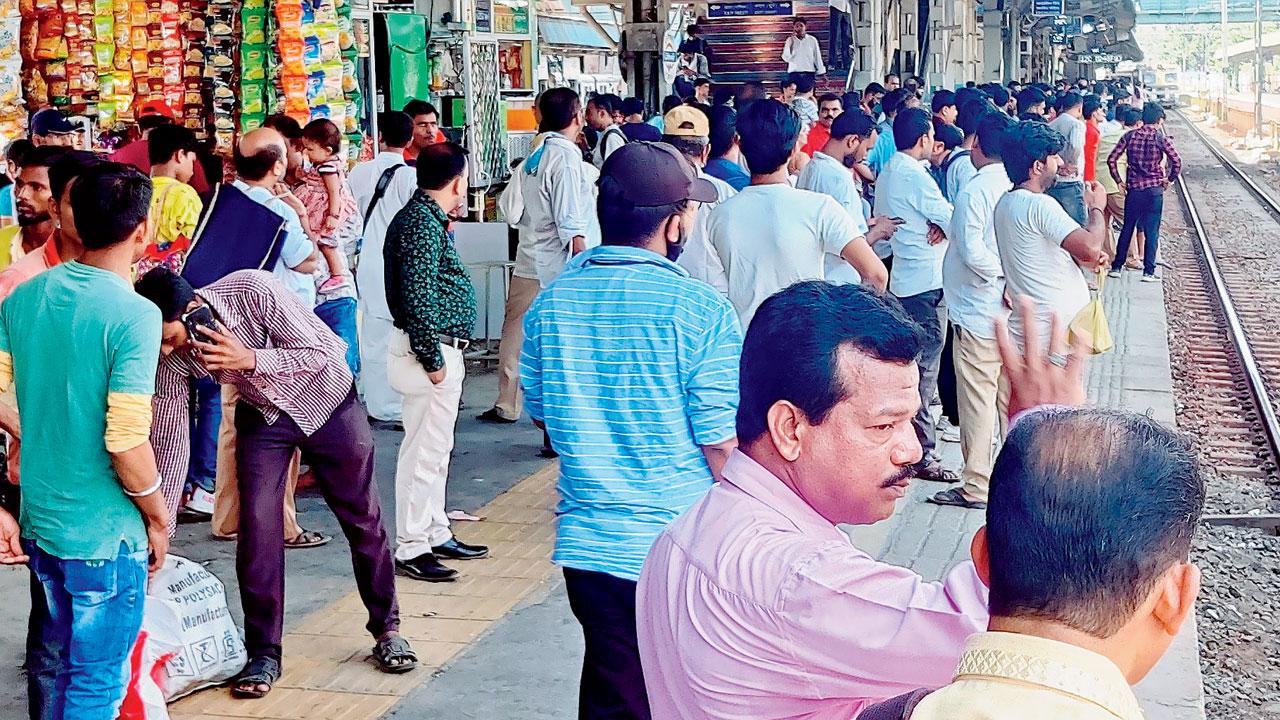 Commuters, most of them without a mask, wait for a train at Borivli on Sunday. Pic/Nimesh Dave
The cabinet reviewed the Covid-19 situation at its weekly meeting on Monday. Maharashtra Health Minister Rajesh Tope said the new variant of novel Coronavirus was more contagious, and that proper measures should be taken to prevent the contagion.
Emphasising on the need to follow Covid-appropriate behaviour, he spoke about a birthday bash thrown by filmmaker Karan Johar, which has proved to be a super spreader as many guests have tested positive.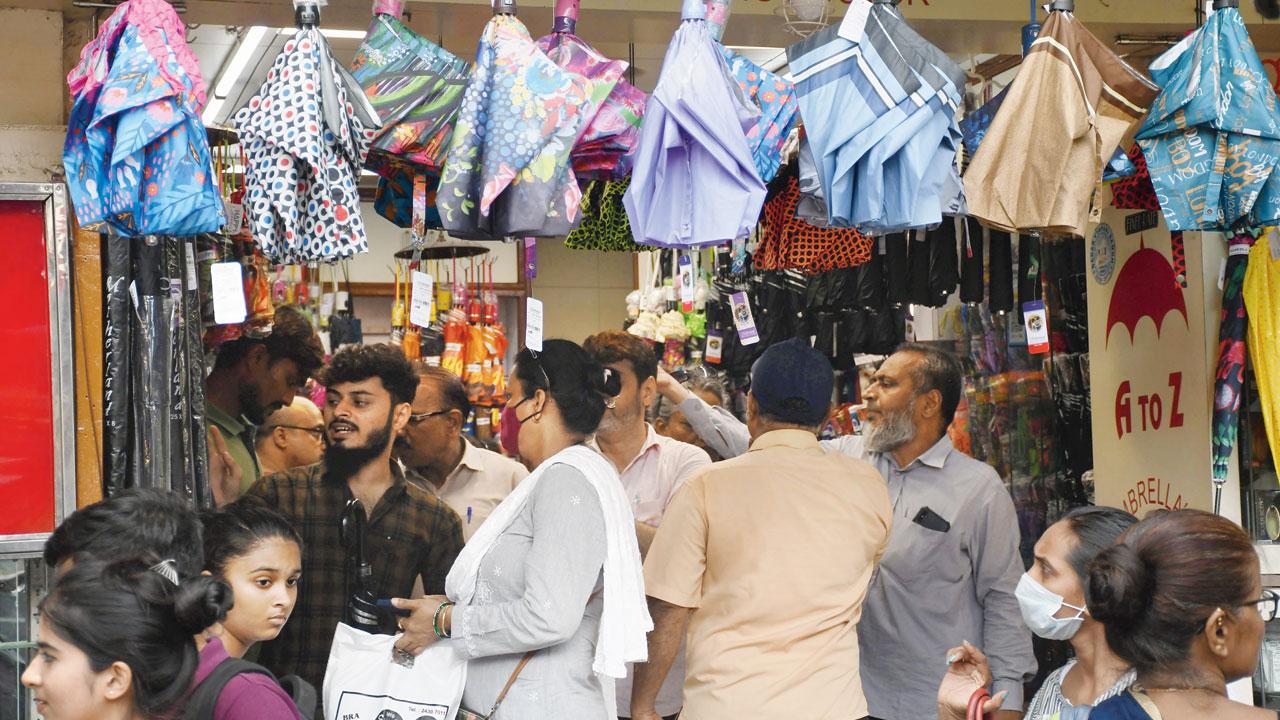 People shop for umbrellas and raincoats at Dadar market. File pic/Ashish Raje
"The cabinet felt that the administration should ask people to wear masks and be strict, if necessary, but not penalise the violators. Mask is voluntary, yet we expect people to wear protective gear to contain the spread of the virus," Tope added.
Sources said the mask mandate would be enforced any day now, because the hospitals have already made it compulsory. The operators of closed places have been asked to bring back the rule voluntarily. "If people don't follow the Covid-appropriate behaviour, the restriction, like masks, will be made official sooner or later, because the number of cases don't seem to be going down," said an official in the know of the developments.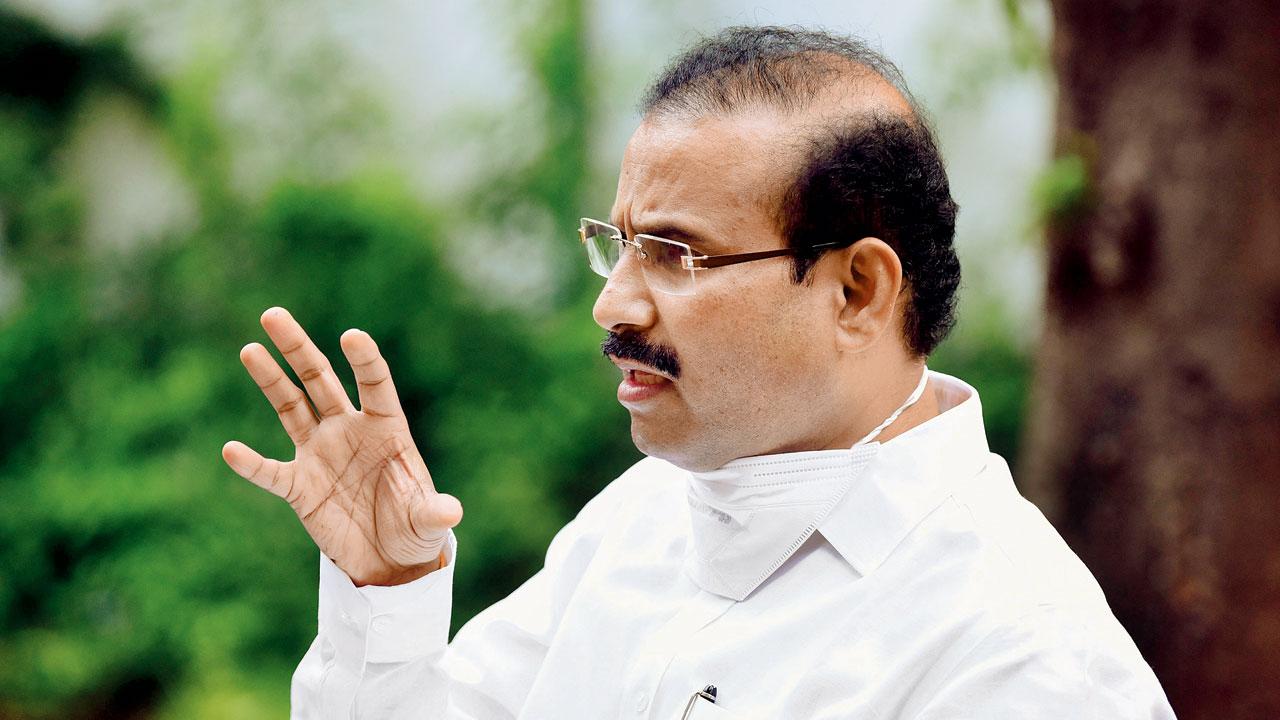 Rajesh Tope, health minister
The State Covid Task Force has already asked people to ensure that masks are used in closed places, like hospitals, buses, trains, colleges, schools, offices, auditoriums and cinema halls. It may suggest extending the scope of mandate to open public places. The task force was scheduled to meet Chief Minister Uddhav Thackeray later in the evening.
1,036
No. of cases reported across the state on Monday