Phone/camera, laptop, backpack, wallet, speaker, clothing, groceries, cash, water bottle, and headphones were found to be the most commonly forgotten items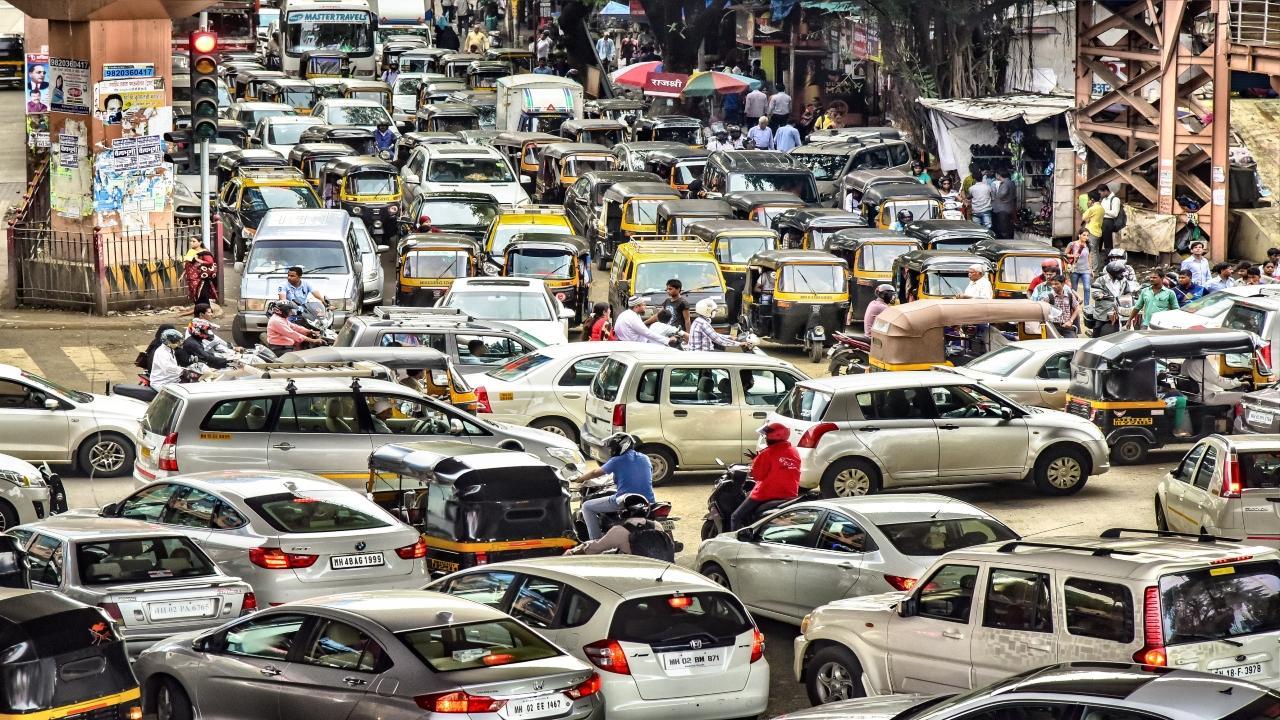 Reprsentative image. Pic/iStock
Mumbai bagged the title for the most forgetful city in the country as far as Uber commuters are concerned. People are most likely to forget unique things such as ghewar (an Indian sweet dish), flutes, Aadhaar cards, dumbbells, a bike handle, cricket bats, spike guards, and college certificates, to name a few.
Uber released the 2022 edition of its Lost and Found Index, a snapshot of the most frequently forgotten items, the most forgetful cities, as well as the days of the week and times of the year when Uber riders tend to be most forgetful.
ADVERTISEMENT
While Mumbai bagged the title of the most forgetful city in the country for the second time in a row, Delhi NCR and Lucknow were not far behind. Backed by rider insights and gigabytes of data, the Lost and Found Index aims to educate riders in a fun yet informative manner about Uber's in-app options available to them at the tap of a button, in case they lose or forget something in their Uber during their trip.
Over the last year, objects, including phones, speakers/headphones, wallets and bags, top the list of items left in Ubers across India, followed by utility items such as groceries, thermos/water bottles and phone chargers.
Below is the snapshot of insights from Uber Lost and Found Index India 2022:
Top 10 most commonly forgotten items
Phone/camera, laptop, backpack, wallet, speaker, clothing, groceries, cash, water bottle, and headphones were found to be the most commonly forgotten items.
Top 4 Most 'Forgetful' cities
Apart from Mumbai, Delhi NCR, Lucknow, and Kolkata were named the most forgetful cities.
·Top 5 Most forgetful days of the year
According to the survey, March 25, March 24, March 30, March 31, and March 17 were the most forgetful days of the year.
Also Read: Mumbai: Over 40k motorists penalised for traffic violations during 12-hour drive
Lost items that peak on certain days
The Lost and Found Index also found that people are most likely to forget their clothes on Saturdays, laptop on Wednesdays, and water bottle on Sundays. Headphones/speakers made for the most forgotten items on Monday and Friday.
The most forgetful time of the day for Indians are afternoon hours from 1 pm-3 pm.
Top 11 Most unique lost items:
The list includes items such as ghewar (Indian sweet), stickers, birthday cake, mangoes, Aadhaar card, 5 kg dumbbells, college certificates, cricket bat, spike guard, bike handle, and flute in a black cover.
"Exciting news! Mid-day is now on WhatsApp Channels
Subscribe today by clicking the link and stay updated with the latest news!"
Click here!