BMC chief calls for setting up mechanism to track self-test kits, increase testing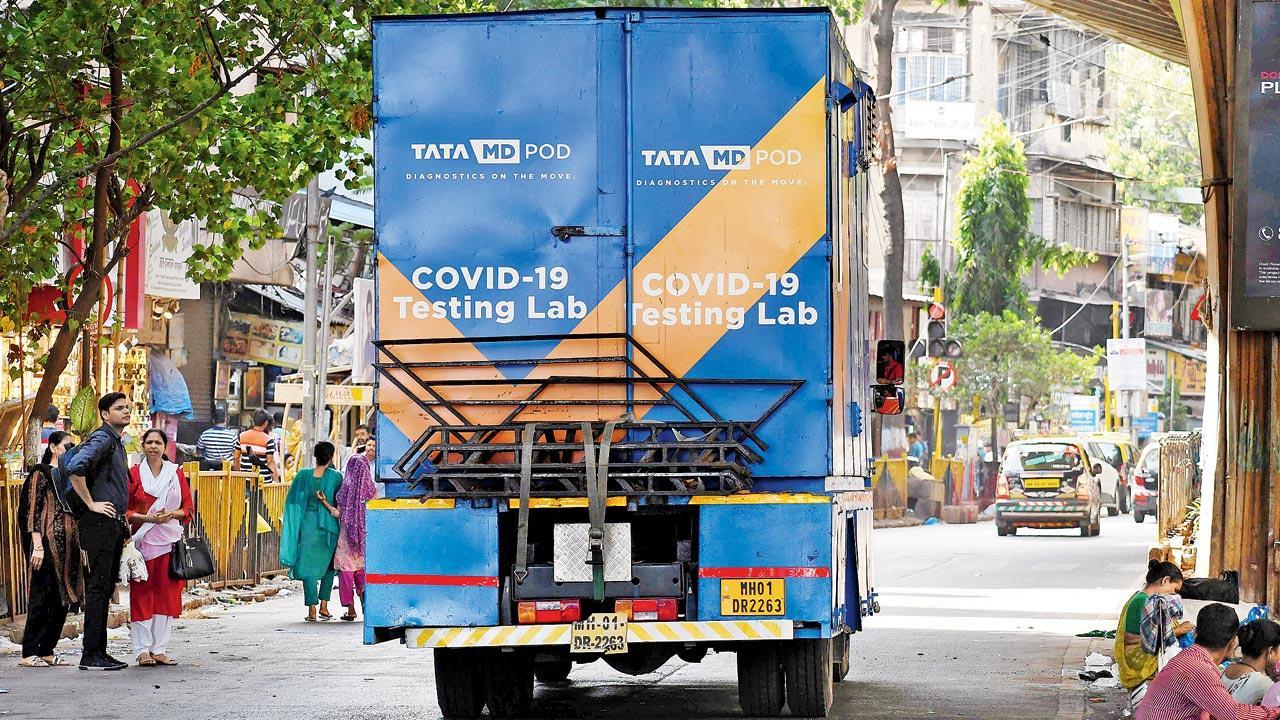 A COVID-19 testing lab on wheels near Crawford Market area on May 22. File pic
With the number of COVID-19 cases rising, the Brihanmumbai Municipal Corporation is again facing the challenge of self-test kits. Currently, BMC doesn't have any mechanism in place which can take account of these kits.
During the review meeting on Friday, BMC commissioner I S Chahal ordered officials to take daily review of self-test kits. He also asked officers to set up a mechanism at the ward level to keep track of the kits. "The procedure must be in place under the guidance of Additional Municipal Commissioner Dr Sanjeev Kumar to get statistics of self-test kits," Chahal said. 
The Indian Council of Medical Research has approved seven self-test kits.
Also Read: Mumbai: new strain, drop in temp during monsoon will lead to surge in Covid-19 cases, say experts
During the third wave, the use of the self-test kits was one of the biggest challenges for BMC as the authority was not getting the results. In January, BMC made it mandatory for sellers to note down the Aadhaar numbers of the buyers. It also made it mandatory to share test results with authorities. However, even BMC officials were sceptical about it as BMC did not know how many kits were in stock in the medical shop and self-test kits were sold online too..
In addition, for tests done at laboratories, Chahal said, "Medical laboratories should not provide reports to any patients directly. All daily reports of citizens infected by COVID should only be sent to BMC." 
He also asked officers to take precautionary measures to tackle COVID. take a stock of medicine and medical equipment. He also suggested making arrangements for testing in the OPDs of all BMC health facilities.
The civic commissioner directed officials to increase the number of tests to around 30,000. He further directed for testing of all residents of a housing society where positive patients are found.