Mumbai came alive on World Environment Day as children and parents attended the Kids For Tigers Fest at NCPA. They took away tons of wisdom about their surroundings and how they can do their bit to protect it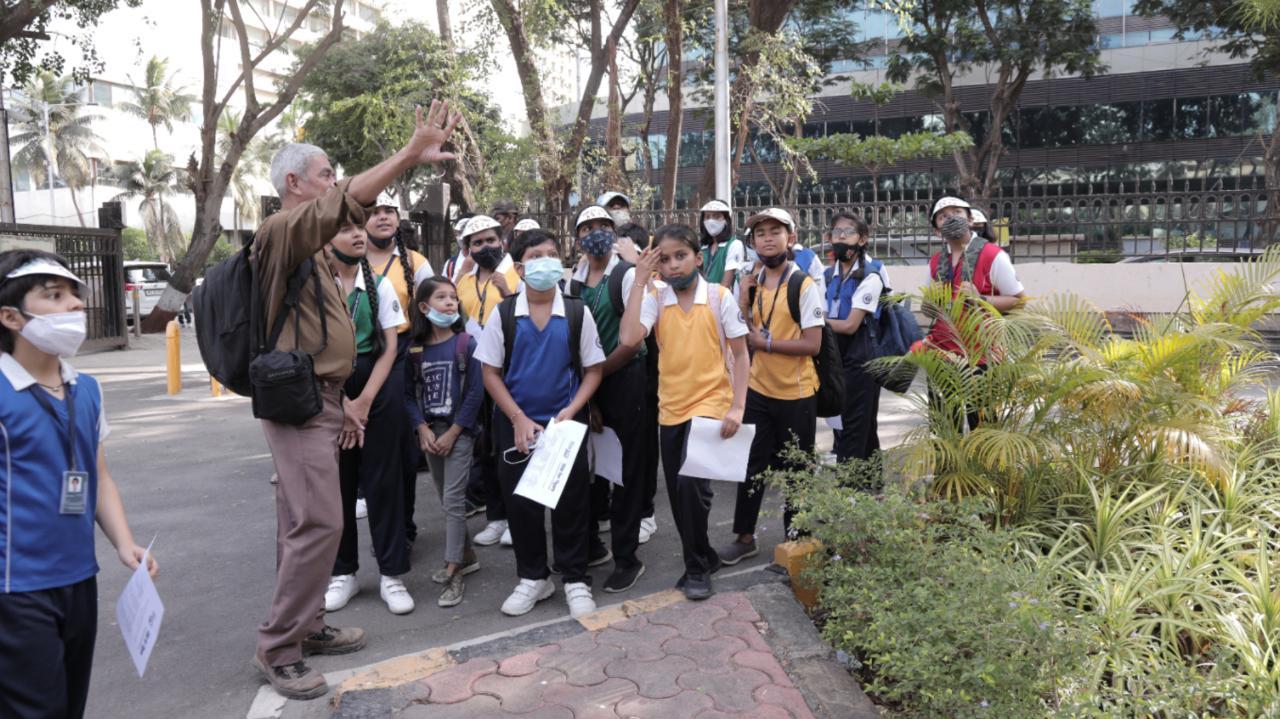 The 'Kids for Tigers' festival saw participation from several kids across the city. Photo Courtesy: Sanctuary Nature Foundation
This World Environment Day was bigger and better than before, especially because people were able to celebrate it properly two years after the Covid-19 pandemic. In Mumbai, the 'Kids For Tigers' festival hosted by the Sanctuary Nature Foundation at the National Centre for the Performing Arts (NCPA) saw hundreds of children and parents enjoy a day of immersive activities.

Based on the theme 'Only One Earth', the programme showcased the need for action towards protecting our climate and nature, and reducing pollution, while trying to live sustainably for a better future. Their interest in bringing about change by appearing in large numbers was acknowledged and lauded by Maharashtra Environment Minister, Aaditya Thackeray. In fact, Thackeray even inspired them to raise their voices in unison to say: "Apna Farz Nibhayenge, Tiger ko Bachaenge ("We will fulfill our duty, we will save the tiger!")

Among the various activities for the day, an event designed by the Bombay Natural History Society Nature Society had participants immersed in the art of birding – they spotted Coppersmith barbets, Tailorbirds, mynas, house sparrows, kites and crows. They also participated in workshops of different kinds including photography by Saurabh Sawant, leaf art by Kumkum Somani, theatre by Priyanka Shah, upcycled art by Erica Cunha, storytelling - 'The Musical Symphony of Insects' by Katie Bagli, a nature walk by Renee Vyas and a touch of history with 'Totally Mumbai' by Pereena Lamba.
The children also came dressed in environmental-friendly costumes as their favourite animals to show their love for the environment. Further, they put their art skills to use as they made environment-themed rangolis using dals and other edible grains instead of synthetic colours.

Another highlight of the activity-packed day was the Bollywood animated feature called Delhi Safari, directed by Nikhhil Advani, that managed to inspire not only the children but also their parents to preserve the environment. There was also a documentary on snow leopards by Gautam Pandey that piqued their interest. 

Wildlife conservationist Bittu Sahgal, founder, Sanctuary Nature Foundation said, "The basic idea for Kids For Tiger fest today was to tell children not to lose hope and to make sure that they understood not only that there is just one earth but the earth is self-repairing. We did this with the help of NCPA and we did it in the way that made children understand what it took to save the world through games, songs and all manner of things that took away mental stress and strains from their hearts and heads, and that was our purpose. The children had a wonderful time." 

He added, "One of the things that was loved was the film Delhi Safari, which talked about the animals getting together to save themselves against the people who were going to destroy forest but it all had a happy ending and that is what we wanted to tell the children. As far as the nitty-gritty of the event was concerned, there were photography workshops, leaf art -- and all these activities were enjoyed by children and parents."