The incident took place in September 2021 and the victim died at a civic hospital a day later. Mid-day online spoke to ACP Jyotsna Rasam, who led the SIT that investigated the case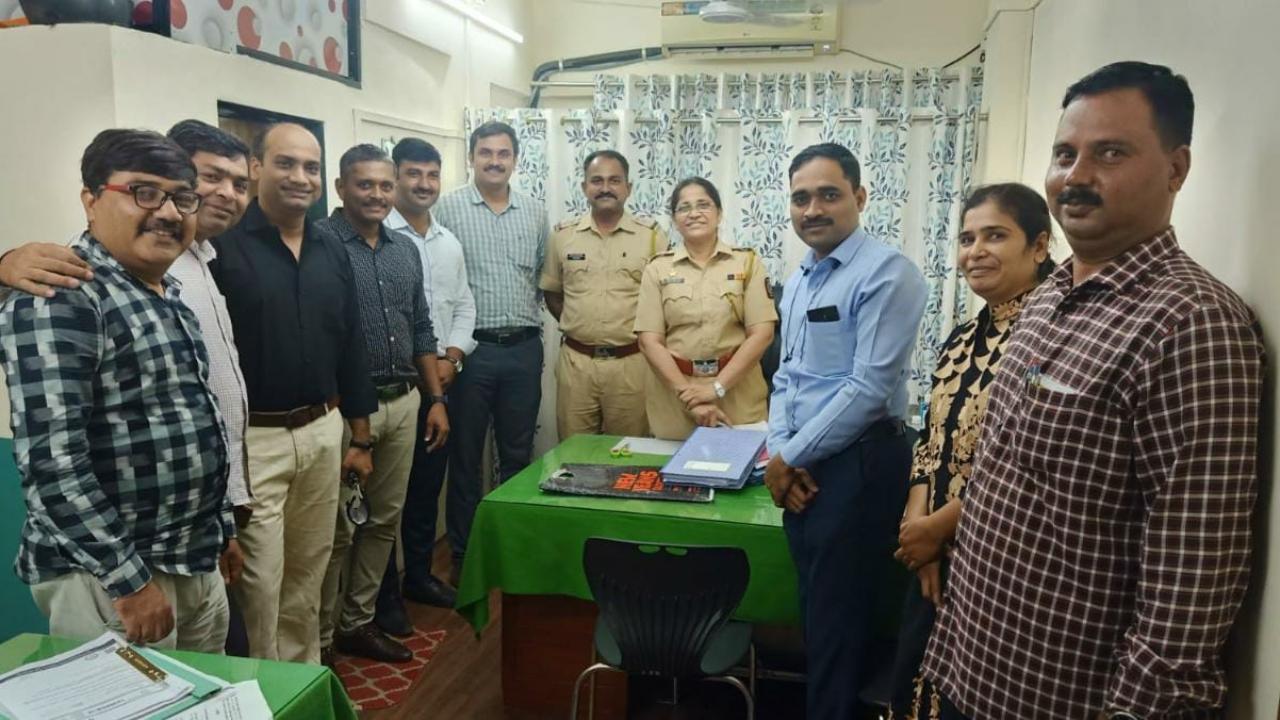 ACP Jyotsna Rasam (C) with her team that investigated the case. Pic/Jyotsna Rasam
The Dindoshi sessions court in Mumbai on Thursday awarded death penalty to the convicted accused, Mohan Kathwaru Chauhan (45), in connection with the rape and murder of a 32-year-old woman in Sakinaka area in September 2021. 
Assistant Commissioner of Police (ACP), Jyotsna Rasam said, "This judgement from the court proves that the accused involved in such heinous crimes will face stringent punishment."
The case was investigated by ACP Rasam's team including Inspector Dattratray Dhume and Assistant Inspector Mahesh Sangle.
Additional Sessions Judge (Dindoshi) HC Shende had convicted the accused under IPC sections 302 (murder), 376 (rape) as well as provisions of the Scheduled Castes and Scheduled Tribes (Prevention of Atrocities) Act on May 30,2022.
During the investigation, police recovered the weapon that Chauhan had inserted into her private parts and the CCTV footage of the incident. Eight months later, the court convicted Chauhan on Monday.
"The initial 18 days of the investigation helped in building a strong case. We collected crucial evidences and recorded statements of 37 witnesses in the case. During the investigation, DNA samples, fingerprints and technical evidences were collected that made the case much stronger," Rasam shared.
She added, "Advocates Raja Thackare and Mahesh Mule presented the case strongly and the accused was awarded maximum punishment."
She said, "I am extremely thankful to the Mumbai Police Commissioner and the Joint Commissioner of Mumbai Police for choosing me to lead the SIT for such an important case. Also the teams from police stations including Sakinaka, DN Nagar, Versova Police worked very hard to solve the case."
According to the Mumbai Police, on September 10 at around 3 am, the victim had met Chauhan near SJ film studio at Khairane road in Sakinaka and got into a verbal argument following which the accused assaulted her. 
On receiving the information, the police shifted the victim at civic-run Rajawadi Hospital. However, the victim was not in a condition to give her statement to the police and died the following day, on September 11, 2021.
The police arrested Chauhan within a few hours of the crime and filed a charge sheet in the case within 18 days.