Kids for Tigers fest held at NCPA, of which mid-day is the media partner, saw hundreds of children learn more about nature and saving mother earth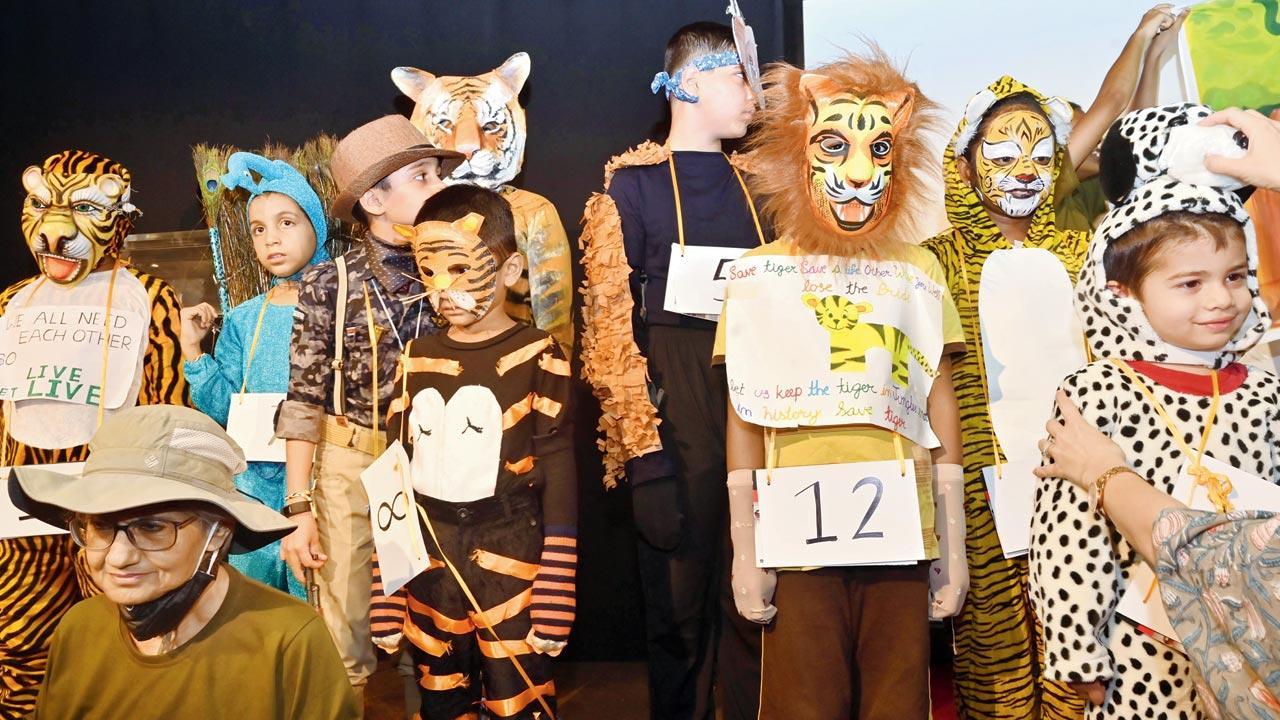 Kids dress up as their favourite animals in a fancy dress competition
On World Environment Day, the National Centre for Performing Arts (NCPA) presented the Kids for Tigers Festival, themed 'Only One Earth'. The initiative shone a spotlight on climate action, nature action and pollution action while encouraging young and old to live sustainably and protect the earth..
The gathering of around 1,000 people, including hundreds of children from across the city, was acknowledged and lauded by Aaditya Thackeray, Maharashtra minister for Environment, Climate Change and Tourism. An instant hit with the children, the minister led the large gathering whose voices rose in a crescendo to say: Aprna Farz Nibhayenge, Tiger ko Bachaenge (we will fulfil our duty, we will save tigers).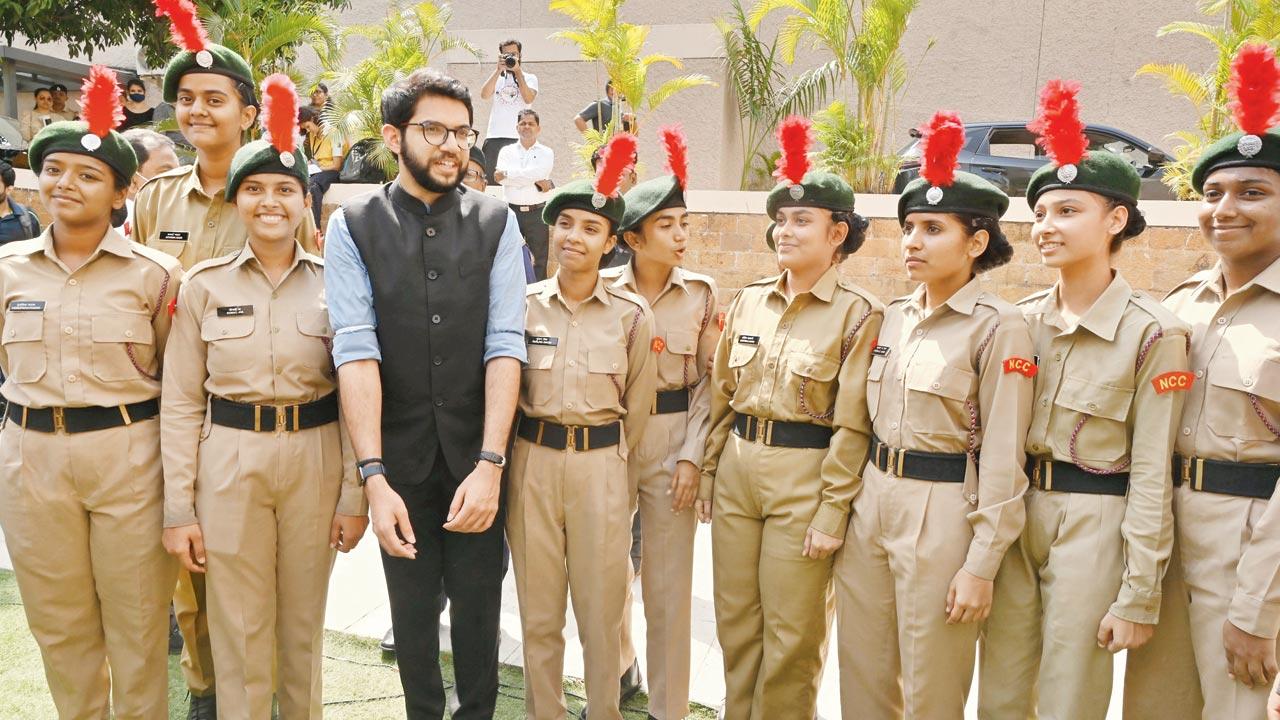 Aaditya Thackeray at Kids for Tigers fest, at NCPA on Sunday
With dozens of activities, including art competitions, nature trails, some environmental games designed by the Bombay Natural History Society, the participants were even able to pack in a touch of birding with coppersmith barbet, tailorbirds, mynas, house sparrows, kites and crows pitching in. 
One of the highlights of the day was Bollywood animated feature film Delhi Safari, directed by Nikkhil Advani. A fancy-dress parade was held where children dressed up as the wild animals they love. 
Also read: BMC babus in dilemma over Aaditya Thackeray's PAP talk

Apart from this, several workshops were also held, including photography by Saurabh Sawant, leaf art by Kumkum Somani, upcycled art by Erica Cunha, story-telling 'The Musical Symphony of Insects' by Katie Bagli, nature walk by Renee Vyas, Totally Mumbai by Pereena Lamba. There were also some fun games such as dumb charades, feed the tiger, web of life and more. 
Wildlife conservationist Bittu Sahgal from Sanctuary Nature Foundation said, "The basic idea for Kids for Tigers fest today was to tell children not to lose hope and to make sure that they understood not only that there is just one earth but the earth is self repairing. We did this with the help of NCPA and we did it in a way that made children understand what it took to save the world through games, songs and all manner of things that took away their stress and strains. The children had a wonderful time."
He added, "One of the things that was loved was the film Delhi Safari which talked about the animals getting together to save themselves against the people who were going to destroy forests. But it had a happy ending, and that's what we wanted to tell the children."
1k
Approx.  no. of attendees