They had approached authorities in February against the encroachment of decades-old Mafatlal lake; but three months on, there is no action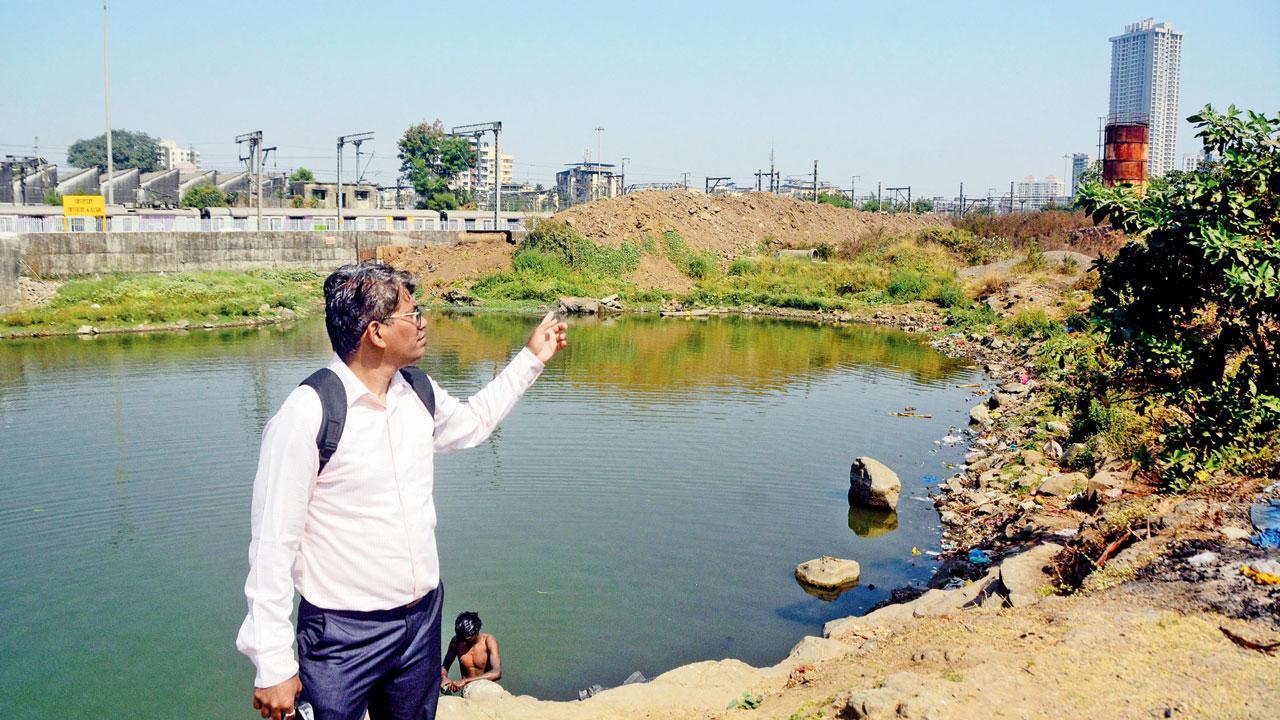 Activist Siddhesh Desai points to the lake outside Kalwa railway station in February. Pic/Sameer Markande
Kalwa residents revived their campaign on World Environment Day, June 5, to save a decades-old lake, locally referred to as Mafatlal. They alleged that the railway contractor, who built the new rail lines and the platforms, has partially encroached the lake. The land is situated right next to the railway lines and the new platforms at the Kalyan-end of Kalwa station.
On February 27, mid-day reported that residents had approached the railways, the pollution control board and the environment bodies with their grievances. Three months on, no one has heard their appeal. They have now threatened to agitate, so that the authorities finally hear their concerns and demands.  
Also read: 100 acres of Sanjay Gandhi National Park reclaimed from longtime encroachers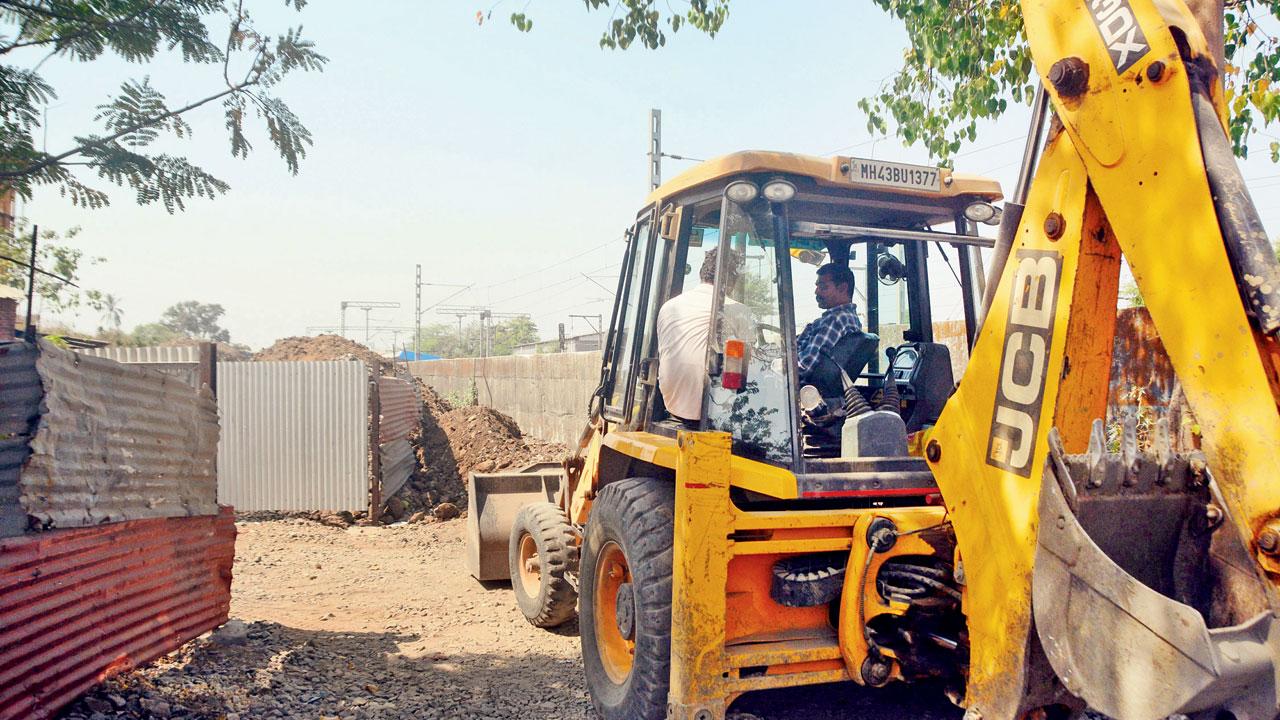 A JCB near the lake in February
"The decades-old lake has been the pride of our place. When the new lines were being laid, we understood that work was on. But now that work is over, the debris from the work by the railway contractor is still there. One side of the lake has been completely taken over by various towering machinery of a stone crushing unit. The stone crushers were required to generate ballast for the new tracks," said Siddhesh Desai, activist and vice-president of the Mumbai Rail Pravasi Sangh, one of the oldest and biggest passenger associations. 
"The abandoned stone crushing unit has become a den for druggies and drug peddlers. The units are also encroaching pathways, troubling the locals. The Mumbai Railway Vikas Corporation (MRVC) should be accountable and take them away. We will launch an agitation to save the lake. Why should we sacrifice our lake for the new lines?" he asked. 
During a visit to the site, mid-day found that the new platforms have taken over almost 20 per cent of the lake and the abandoned stone crusher at the north-end, leading to dumping of debris in the lake.  Citing the environmental importance of the lake, Desai said a turtle of 80 kg had been found in the lake and was rescued a few months ago. "Railways can take the responsibility for the beautification of this lake," he added. 
Railway officials have assured action, with MRVC chief public relations officer Sunil Udasi saying that the corporation was neither involved in any infringement nor did it leave behind any remains. However, the matter will be examined further and sorted out immediately, he added. Local residents are already running a social media campaign under the hashtag, #SAVEPARSIK, to save all small lakes around Kalwa and the Parsik hill.